The Super Nintendo Entertainment System is regarded as one of the greatest consoles of all-time by Nintendo fans, spawning memorable titles like Super Mario World, The Legend of Zelda: A Link to the Past and Street Fighter 2 Turbo.
Now 25 years old, and while those original SNES fans have long grown up, the adoration and appreciation of the 16-bit console remains as strong as ever.
Perhaps that's why Devin Rubink of HalloweenCostumes.com decided to mark the system's 25th birthday by creating a series of inspired SNES game box covers.
Except there's something a little different about these titles, with each incorporating a popular movie or television series to emerge into the public consciousness in 2016.
With everything from The Hateful Eight to Daredevil featured, the covers are not only eye-catching – they may even have you dreaming about what a 16-bit version of one of these popular shows or films may have looked like.
Here are a few of loaded's personal favourites:
---
11
Apparently there's an ultimate edition out in six months which is way better.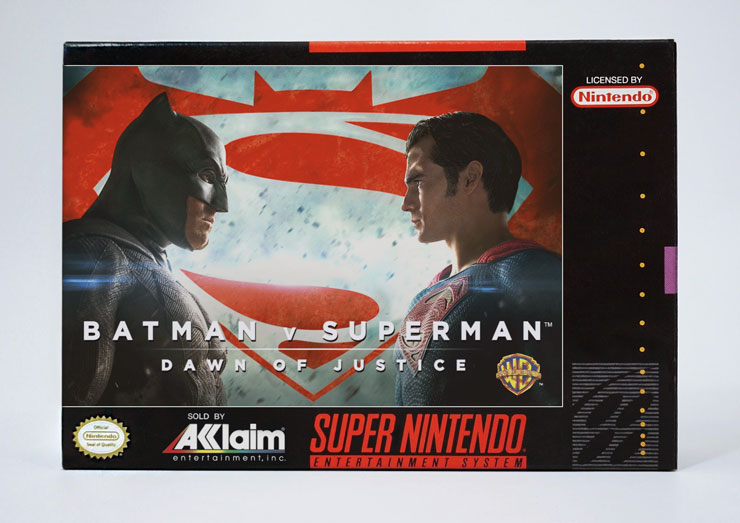 Image Created by HalloweenCostumes.com
Loaded staff writer Jack Beresford has produced content for Lad Bible, Axonn Media and a variety of online sports and news media outlets.